NASA's Parker Solar Probe spacecraft was able to photograph the surface of Venus. The footage was compiled into a video, which shows the night side of the planet. Earlier, in December last year, the probe became the first spacecraft to reach the Sun's atmosphere.
Under normal conditions, the surface of the planet is difficult to see, as it is hidden by a thick atmosphere of clouds of sulfuric acid. To take a photo, the device used a WISPR thermal imager capable of taking pictures both in the wavelengths of the spectrum visible to humans and in the invisible infrared range. It is reported that the footage was taken by the probe in July 2020 and in February 2021.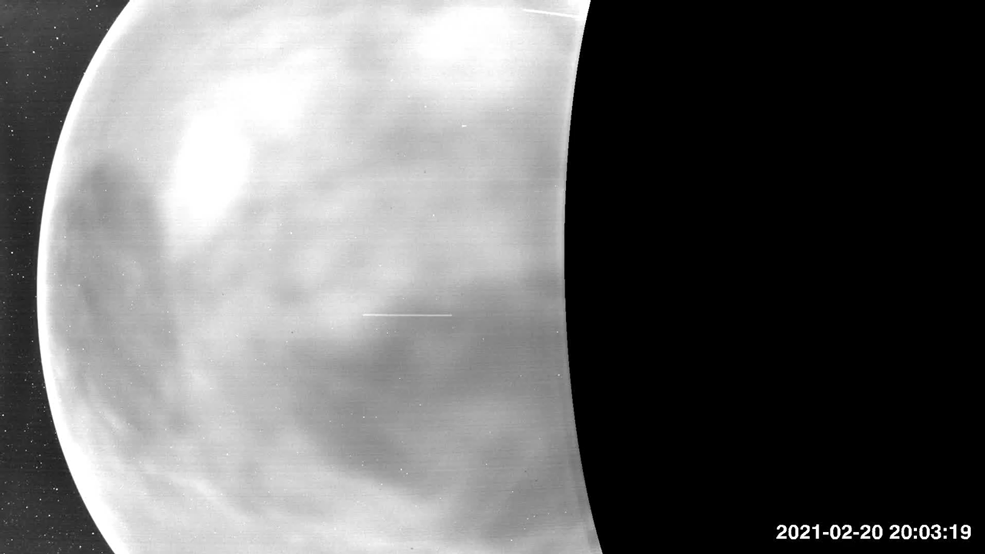 The photographs will make it possible to study the history of Venus, the structural and material composition of the surface, and geology. They will also help in finding an answer to the question of why a planet so similar to the Earth has turned into a radically different space object. Previously obtained data suggests that the planet had a temperate environment and water necessary to support various forms of life approximately 700 million years ago.
In addition, the James Webb telescope will also study Venus. It will be able to detect carbon dioxide and other gaseous compounds that can indicate unmanaged greenhouse conditions.
Comments 0
There are no comments yet, but you can be the one to add the very first comment!